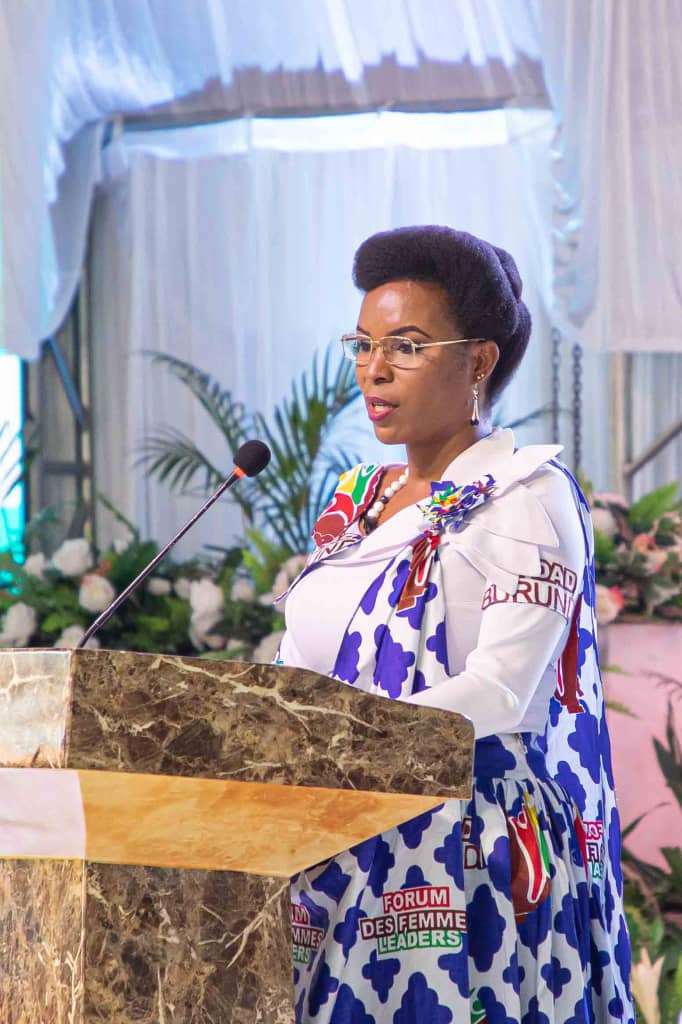 This Monday, October 10, 2022 took place at Zion Beach Hotel in Bujumbura, the launch of the 3rd edition of the National High Level Forum of Women Leaders FFL 2022 which will last 3 days.
Several high dignitaries of the country and others from abroad such as the first lady of Nigeria Aisha Buhari, the former first lady of the United Republic of Tanzania Salma Kikwete, will participate in this high level forum organized by the first lady of Burundi Angeline Ndayishimiye. Other different delegations are also present (EAC, DRC, Congo, South Sudan, Equatorial Guinea).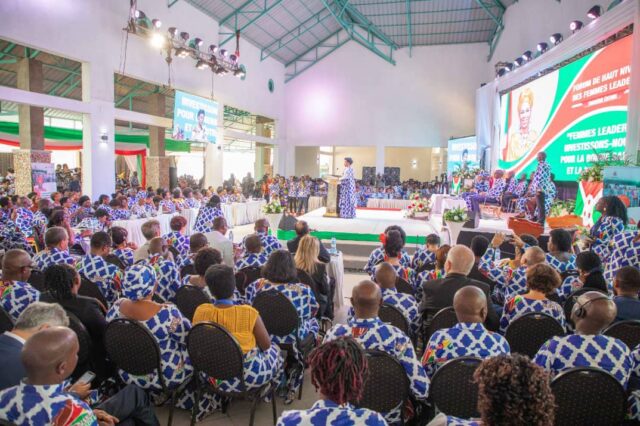 The kick-off of this 3rd edition which has for theme: "Health and safe nutrition of the woman, the newborn and the child and the adolescent" was given by the Vice-President Prosper Bazombaza in place of the President of the Republic. The latter in his speech boasted the initiatives of the Government of Burundi initiated to support the development of young people and women like the creation of the bank BIJE specialized in granting credits to the youth and BIDF for women.
The first lady Angeline NDAYISHIMIYE, recalled the commitment of her organisation OPDAD-Burundi to tackle the difficulties that undermine the life of newborns, mothers and infants. She urged her fellow women leaders in other countries to put special emphasis on mother and child health: « OPDAD-Burundi carries out activities to promote and improve health in general and the well-being of women, children and adults in particular, as well as the socio-economic empowerment of women and youth," she said.
Damien Mama, representative of the United Nations system in Burundi encouraged Burundi for the steps it has taken in this regard as the number of those who give birth during childbirth has decreased from 500 to 334 from 2010 to 2017 while the Minister of Public Health, Sylvie Nzeyimana also informed that the number of parents visiting the doctor has increased from 60 to 84%.
The forum has continued this Tuesday and will close tomorrow.