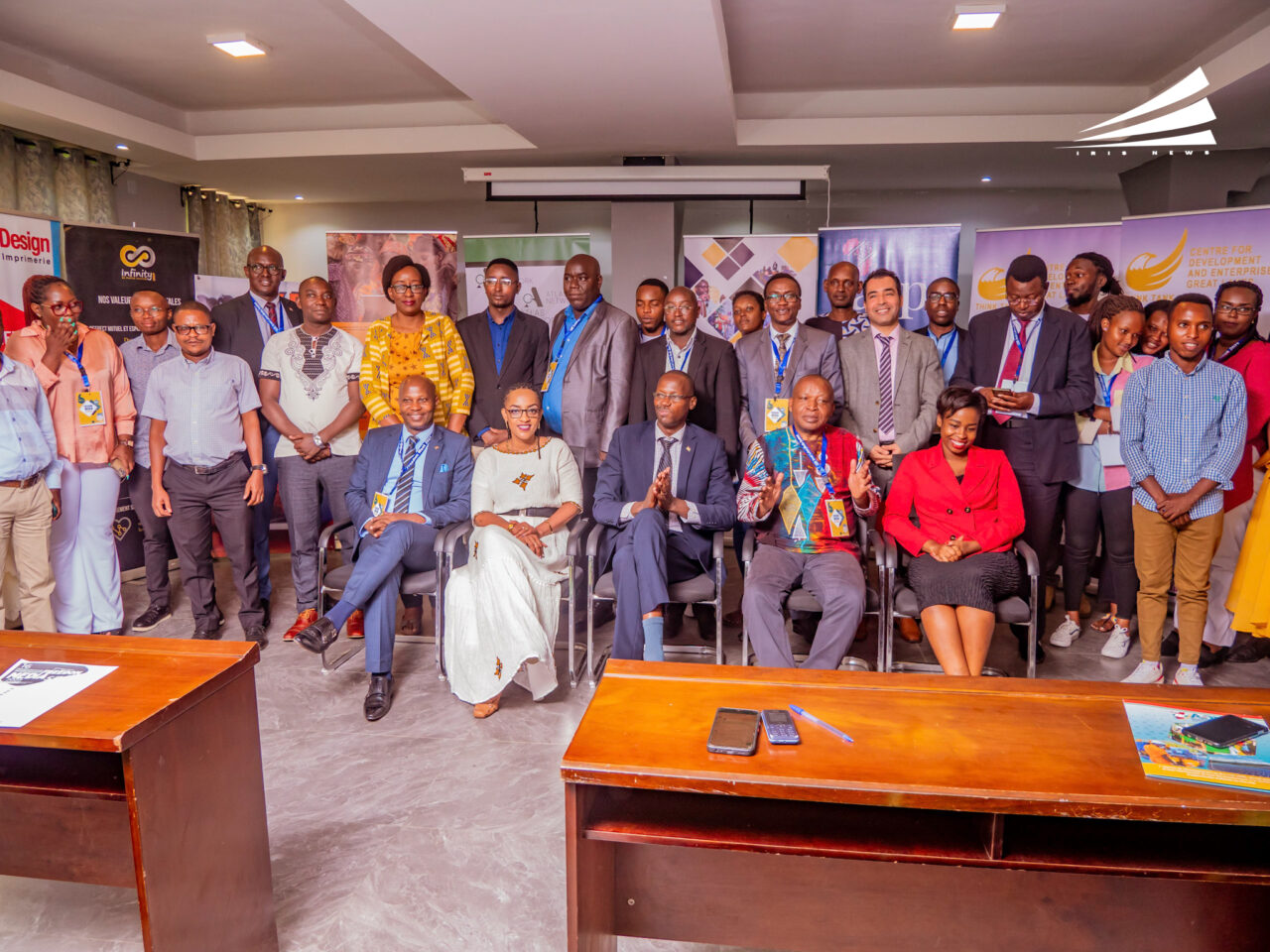 At the Emeraude Hotel in Bujumbura, on September 16, 2023, CDE Great Lakes organized a workshop that brought together journalists, media executives, press and economic experts, university professors, and other influential figures in the media and economy. The purpose of the workshop was to explore the crucial role of the media in promoting Burundi's economic emergence.
Aimable Manirakiza, Director of CDE Great Lakes, emphasized the influential voice of journalists in the country's development, stating, "Journalists have an important role in the development of the country because your voice goes far. This is why we organized this workshop, to foster knowledge exchange on best practices in reporting economic information in the Burundian press. We also aim to encourage journalists to take a greater interest in economic subjects, thereby strengthening their role in achieving the vision of the President of the Republic of Burundi: 'Burundi, emerging country in 2040, a developed country in 2060.'"
Chanel Nsabimbona, the executive secretary of the CNC, Burundi's media regulatory body, highlighted an alarming statistic, stating, "We have noted that economic information in the Burundian media represents only 2% of the total content. This is a hindrance to the country's development because there are crucial matters that citizens remain unaware of, despite their direct impact on their lives. The primary reasons for the lack of coverage of these topics are two-fold: authorities and economists often are reluctant to answer journalists' inquiries and to share figures and other information essential for journalists to produce accurate reports. Additionally, we found that journalists are not adequately equipped to address these economic matters, as most have a background in literature, while reporting on economic subjects requires specialized expertise."
Representing the Burundi Development Agency (ADB), Nsabimana Serges expressed the importance of workshops like this, stating, "It is encouraging to witness collaborative efforts between the media, the private sector, and the government. We urge journalists to adopt innovative approaches in presenting information that captivates and satiates the readers' thirst for economic knowledge."
Hicham El Moussaoui, distinguished professor at different universities of Morocco, shed light on four crucial responsibilities of economic journalists that contribute to a country's development. He stressed the importance of being defenders of democratic stability, supporting good governance, raising awareness among citizens and authorities, and inspiring a shift in mentality.
Thierry Kitamoya, Assistant to the Minister of Communication, extended gratitude to the workshop organizers, emphasizing the significance of journalists understanding their power to effect change in mentalities, ultimately leading to sustainable development in the country.
For Franck Arnaud Ndorukwigira, Head of Research at CDE Great Lakes, the workshop was able to provide a platform for diverse perspectives and expertise to converge, laying the groundwork for a more robust and economically informed media landscape in Burundi. ''As journalists continue to embrace the challenges and opportunities ahead, their contributions will be instrumental in driving the country towards its vision of 'Burundi, emerging country in 2040, a developed country in 2060.'"