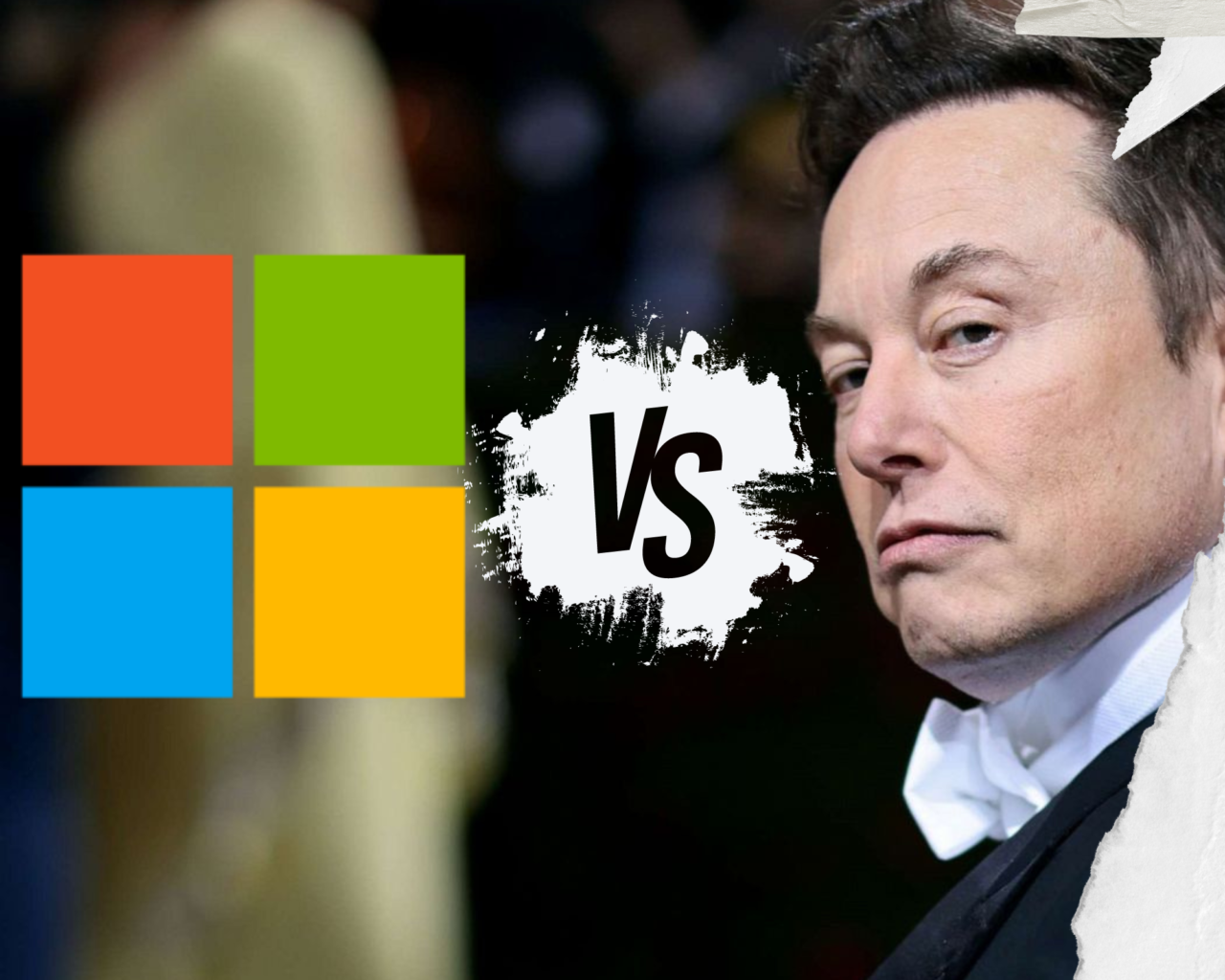 In a surprising move, Microsoft has cut off Twitter from its social media tools for advertisers. The tech giant said it was forced to take this step after Twitter introduced a paywall for its ad program, making it more expensive and less accessible for marketers.
Shortly after the announcement, another unexpected news dropped. Accused of using Twitter's data to train its models without approval, Microsoft are facing a lawsuit said Elon Musk on Twitter. Various people are wondering if this is not the premises of the AI war that has been hovering around the tech sphere for years, and much more intensely lately.
Here are 3 things believed to have fueled the issue:
A Billion-worth partnership between Microsoft and OpenAI.
The first investment of 1 billion occurred in 2019, but did not get too much attention. But in January 2023, as OpenAI was becoming more and more valuable, there was a need to extend their partnership over some more years. The deal caused major questioning on the "open source" part of the deal, as Microsoft injected another 1 billion to support research in Artificial Intelligence. Various personalities expressed their disproval of the deal, and called out both parties to be more careful.
The Call for AI-break
Billionaire Elon Musk, Apple co-founder Steve Wozniak and former presidential candidate Andrew Yang joined hundreds calling for a six-month pause on AI experiments in an open letter, stating of "risks to society and humanity." Many believed this being another dirty-move to try to catch up to OpenAI.
Elon introduces #TruthGPT
In an interview given to Tucker Carlson on FoxNews, Elon Musk said that the he is creating an alternative to the popular #ChatGPT, what he called #TruthGPT, a much less-biased chatbot. Not much is known of it at the moment, but it is expected to launch by the end of the year. He is also calling anyone who is interested in helping for research and testing of the bot are welcome.
The lawsuit filed by Twitter against Microsoft is likely to escalate the tensions between the two companies and their allies. It also raises questions about the ethical and legal implications of using social media data for AI research and development.
While some experts argue that such data is essential for advancing the field of AI and creating more useful and innovative applications, others warn that it could pose serious threats to privacy, security and democracy. As the AI war heats up, the stakes are high for both the tech industry and the society at large.